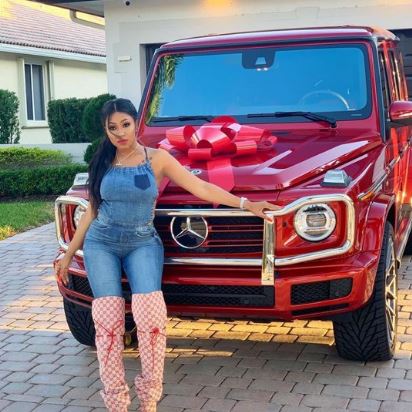 Photo: YungMiami305/Instagram
City Girls Yung Miami Reportedly Shot At While Leaving Studio
Early this morning ½ of the City Girls Yung Miami was reportedly shot at while leaving Circle House Studios in Miami. Fortunately, she and her unborn baby were uninjured. In a video that surfaced on Twitter you can see Yung Miami giving an explanation to cops about what happened.
Yung Miami explains what happened. pic.twitter.com/QVen3dapf2

— Saycheese TV 👄🧀 (@SaycheeseDGTL) August 6, 2019
The shots allegedly came from behind her and originated from a vehicle with its lights off. It was said that a bullet struck the spare tire of her Mercedes G-Wagon. Miami PD Tweeted the following message but gave no word on potential suspects.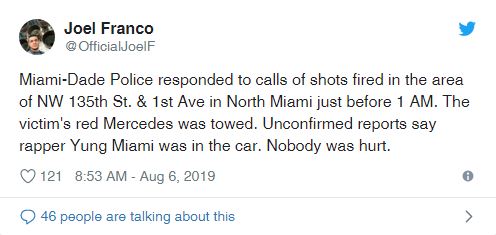 We will continue to update the story with more details as they emerge from the incident.