The Bootleg Kev Show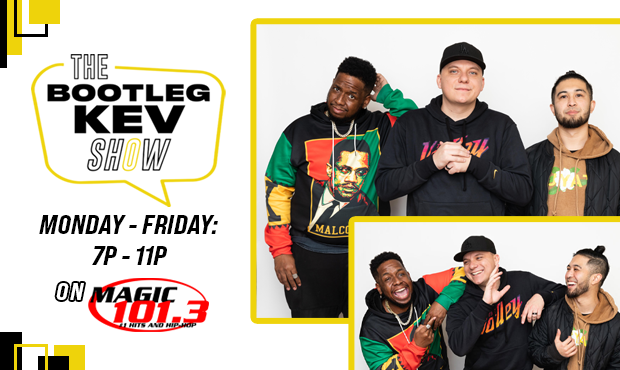 BOOTLEG KEV
Bootleg Kev, originally from Phoenix, Arizona, has been doing radio for over 15 years with stops in Las Vegas, Tampa, Phoenix, and the last four years at REAL 92.3 in LA. He has garnered himself as one of the biggest hip-hop DJs in the country on the radio. Kev is currently married to his wife Esmeralda, and they have two children. In his spare time he loves to play video games, travel, geek out on technology, and watch sports! Kev lives and breathes the Hip Hop format & has spent his career building relationships with the who's who of the format.
JAMES JEFFERSON, JR.
James Andre Jefferson Jr is a comedian but is most known for his online presence with having +1 Billion views and +500 Million followers across all platforms. His videos have been posted by celebrities like Will Smith, Dwayne "The Rock" Johnson, 50 Cent and many more. James started a podcast called "Off The Mic," but he was also on-air at REAL 92.3. He showed us his acting skills in the movie "School Dance." He is most known for his opinions and comedic-witty responses to serious issues today.