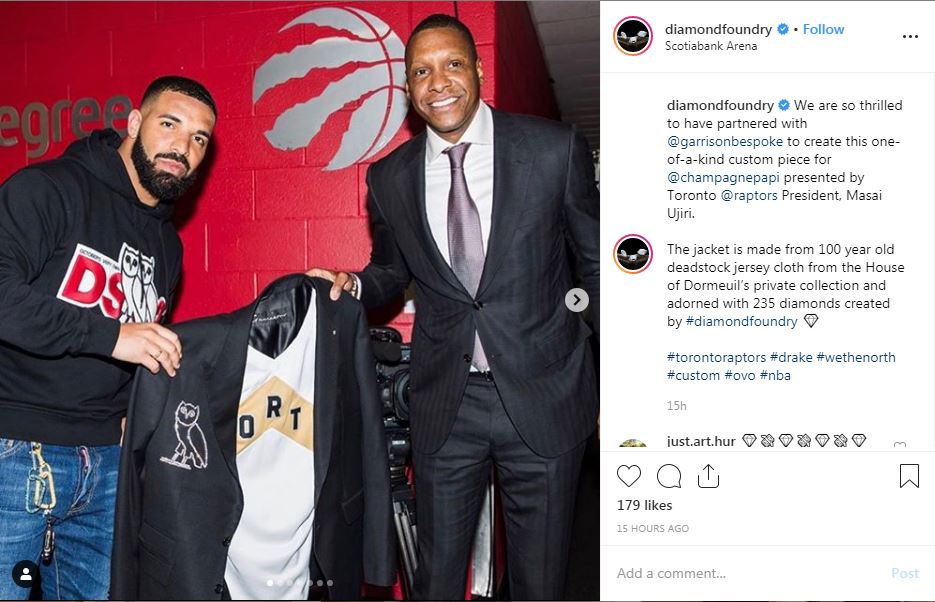 Instagram @dimanondfoundry
The Raptors Give Drake A $550,000 Jacket!
It seems that the Toronto Raptors do not believe in the "Drake Curse!" Because they just gifted Drake a custom Raptors/OVO jacket studded with diamonds. The jacket is reported to be worth around $550,000!!! It has 235 diamonds in Drakes owl logo.
Click here for more.