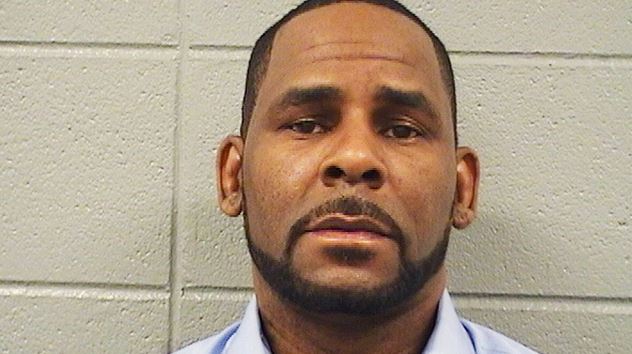 PHOTO UNCREDITED/AP/REX/SHUTTERSTOCK
The Latest on R. Kelly
Last Friday, July 12th Kelly was hit with a total of 18 counts of serious sexual misconduct and other charges. He was ordered to be held without bond at a hearing in federal court in Chicago where he entered a not-guilty plea. Today we know that R. Kelly will remain in jail until his next hearing on September 4th. Assistant US Attorney Angel Krull argued that Kelly was "an extreme danger to the community, especially to minor girls" and was a flight risk. The singer's defense attorneys said he has no money to flee.
The current charges against the singer claim that he victimized 12 women, at least eight of whom were underage at the time.
Now, there has been an update and a new witness in the case. The woman is the estranged niece of former R. Kelly protégé Sparkle whose real name is Stephanie Edwards. She is the female minor featured with R. Kelly in the videotape at the center of his previous child-pornography charges, who declined to testify against him in 2008. You know the tape! The one that was bootlegged and sold all over the country on corners and at barbershops, yeah that tape. Jurors at the time said her refusal to cooperate was a key factor in their decision to acquit him.
She is now cooperating with federal investigators on new charges, her lawyer, Christopher L. Brown, told the New York Times. The extent to which the victim is cooperating with authorities remains unclear.
Late yesterday, Sparkle told the Times she was elated at the news. "I'm beyond pleased to finally hear the mountain I've tirelessly worked on moving over the years is now being assisted with the help of my niece and her parents!" she said in a statement.
According to an unsealed federal indictment, R. Kelly gave the girl and her family gifts and money both before and after the trial so she would lie to investigators or be unavailable for questioning, and so she would not testify against him.
On Tuesday, when asked about the woman's reversal about cooperating with the prosecution, Mr. Kelly's lawyer said simply, "I don't know anything about it."
Magic 101.3 will continue to update this story with details related to this case.