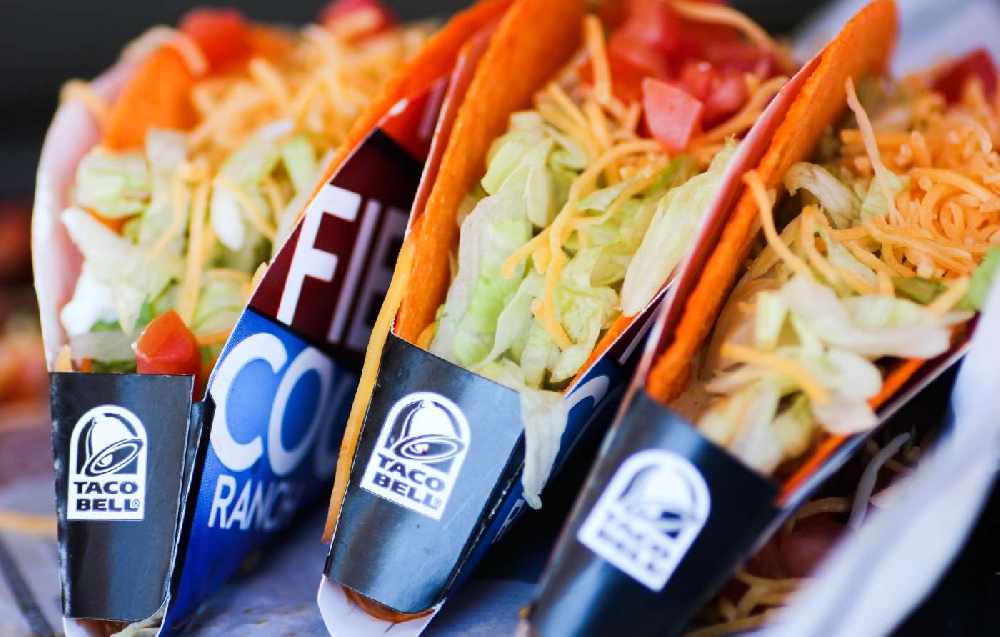 Lee Breslouer/Thrillist
Taco Tuesday! Snag a Free Doritos Locos Taco Today From Taco Bell
Thanks to Steph Curry and The Golden State Warriors everyone in America now has the opportunity to score a free Doritos Locos Taco! For the fourth year in a row the NA and Taco Bell have teamed up for the "Steal a Game, Steal a Taco" promotion where the away team wins or "steals" a game on the home team's court. The Warriors "stole" a road victory in Game 2 of the NBA finals when they beat the Raptors 109-104 in Toronto.
To get your free Doritos Locos taco make sure you register on Taco Bell's website or app. You'll be able to grab your free taco at any time of June 18th by placing an order through the app and picking it up at the store.
If you don't have the app or just don't want to register for it you can still get a free taco! However, you'll have to visit a Taco Bell location between the hours of 2-6pm on Tuesday, June 19th 2019.
Limits do apply. Each person can get one free taco through the app. So grab the gang, make sure everybody eats! You could still probably hit up a few Taco Bell locations around town during that 2-6pm window and snag a free taco at each one. Shout out to the Warriors and Taco Bell for making this Taco Tuesday the best one yet!
Click here for more info.