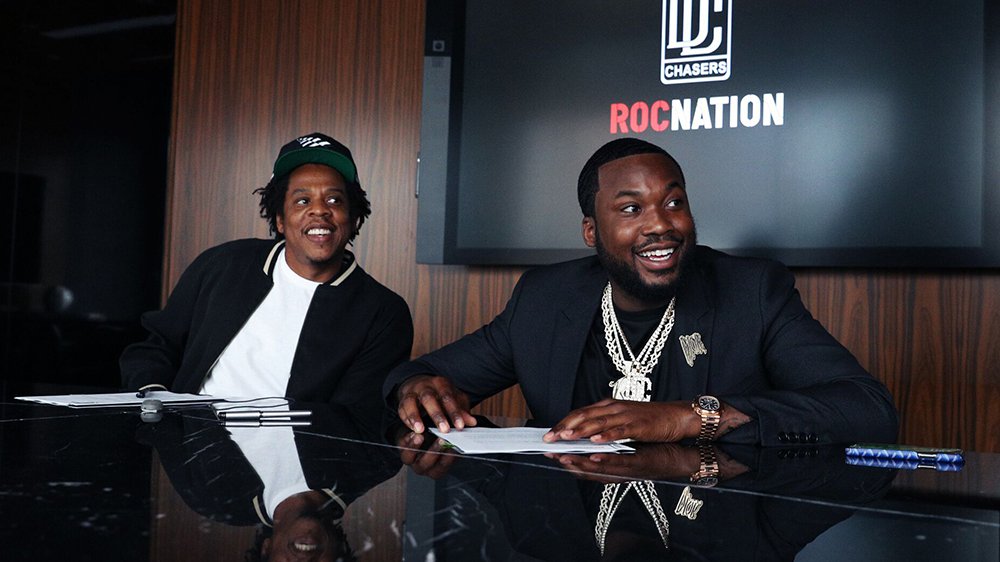 PHOTO CREDIT: SHAREIF ZIYADAT
Meek Mill Launches New Label and Granted New Trial
Meek Mill is having an incredible week! A new partnership with his idol/mentor Jay-Z launched and his previous conviction was thrown out granting the rapper a new trial.
Meek is now the president of Dream Chasers, a joint venture with Jay's Roc Nation. The new label will do everything from operations and marketing to creative strategy and business affairs. The rapper also has plans to open his own recording studio for artist use.
The label doesn't currently have any artists but Jay-Z noted that Meek has been forwarding him songs and complimented him on his "Keen Eye"
"Coming out of prison, I felt I had a responsibility to lead the culture as much as I can," Meek said. Since his release he's done just that. His championships album recently went platinum and his hit with Drake, "Going Bad" peaked on the charts at number 6. "Jay-Z and others that came before me were like the snow plow that made it easier for me and others. I want to be the snow plow of the next generation, taking on those responsibilities, trying to move forward and push the culture forward."
His music success has been met with recurring legal issues and just this morning things took a turn. A Pennsylvania court of appeals overturned Meek Mill's conviction in a drug and gun case that has kept the rapper on probation for over ten years. This same case also catapulted him into the spotlight for criminal reform. The rapper was granted a new trial based on new evidence of alleged police corruption. It was noted that the rapper would likely be acquitted if the case were retried.
The Pennsylvania Superior Court also overturned the trial judge's parole violation findings that sent the entertainer back to prison in 2017 for five months. The formerly removed, Judge Genece Brinkley kept Meek Mill on probation for over a decade related to his arrest in 2007, when he was 19. Now 32, Meek had been called back to court repeatedly over technical violations of his parole, most of which came from travel issues stemming from his rise to fame. The officer who testified at his trial said the rapper pointed a gun at him during an arrest outside his southwest Philadelphia home. Meek has maintained his innocence and denied pointing a gun at police. This same judge was the reason Meek became symbol for criminal justice reform after she sent him back to prison for poppin' a wheelie.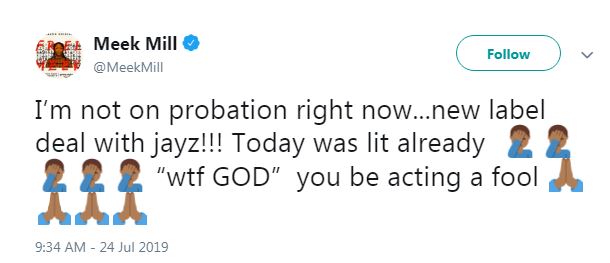 This morning the rapper said, "I'd like to thank the Pennsylvania Superior Court for overturning my conviction and granting me a new trial. The past 11 years have been mentally and emotionally challenging, but I'm glad that justice prevailed and my clean record has been restored. If his recent successes don't motivate you, I don't know what will. Congrats to Meek on everything. His upcoming tour with Future kicks off at the end of next month.