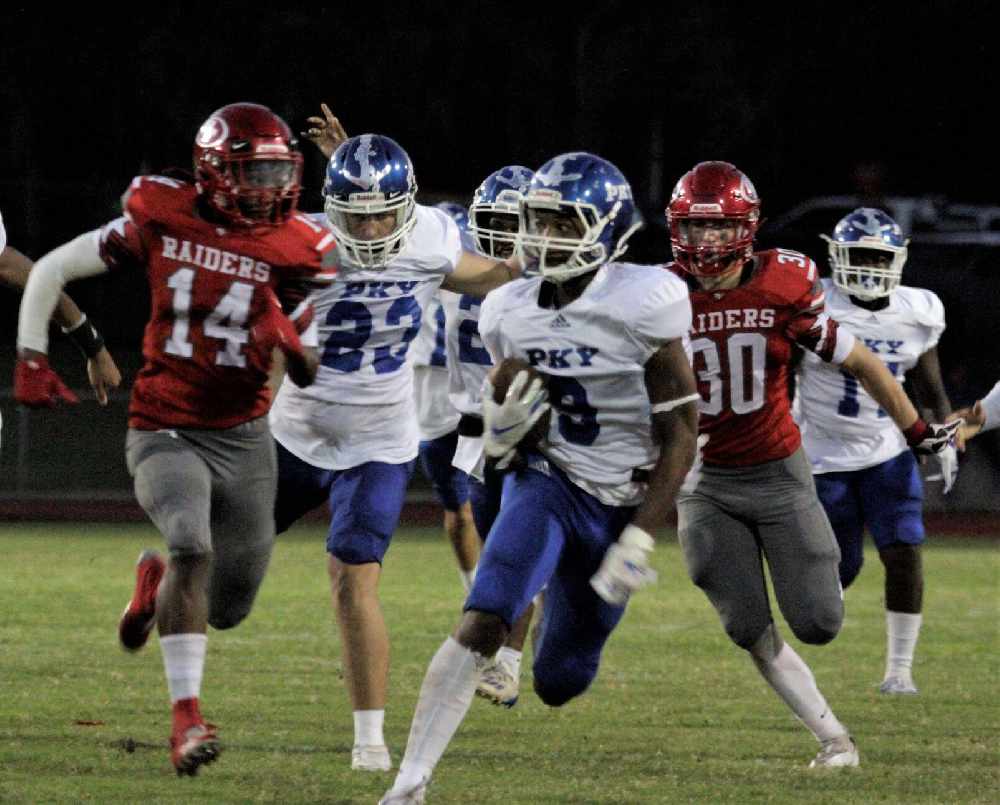 COVID-19 has impacted high school football once again.
The Santa Fe Raiders had to cancel its game against the Palatka Panthers Friday night. Fortunately, the Panthers picked up a game and will travel to Hawthorne instead.
Buchholz also had its game canceled for this Friday when Fletcher (Neptune Beach) became Duval County's first campus closure.
Gainesville had to cancel its game at Wakulla (Crawfordville) for next Friday night. Due to COVID-19 protocols, its team has not practiced in weeks and their last game was on September 24th. Plus, it was announced yesterday that the annual Buchholz vs. Gainesville football game, which was postponed on October 9th, will not be made up. GHS' next game isn't until Friday, October 30.
To keep up with the latest stories and more head over to Main Street Daily News