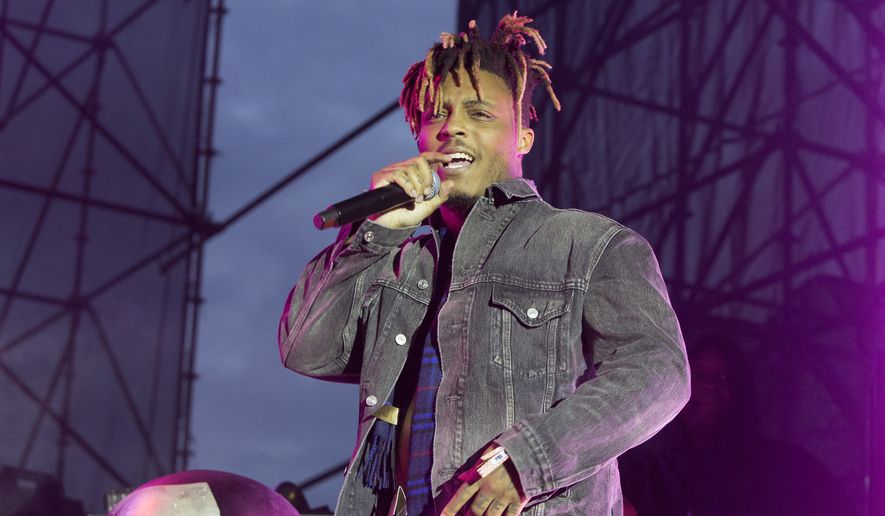 (Photo by Owen Sweeney/Invision/AP)
Juice Wrld Dead After Seizure
Chicago-born musician Juice WRLD died Sunday after reportedly suffering a seizure at Chicago's Midway International Airport. Chicago police confirmed that a 21-year-old man suffered a medical emergency at the airport a short time earlier after getting off a private jet.
According to TMZ, Juice whose real name is Jarad Anthony Higgins, was still conscious when he was rushed to the hospital. However, he died at a later time with the cause of death not clear at this time.
Emergency crews responded the airport about 3:30 a.m. after the rapper experienced an unknown "medical issue," according to the Chicago Fire Department and the Cook County medical examiner's office.
Juice Wrld just turned 21 last Monday.
Fans and famous friends took to social media to mourn the rapper using the hastag #ripJuice
"Terrible news about the young man Juice Wrld," Action Bronson tweeted on Sunday morning. "We share December 2nd as our arrival day. Gone way too soon. Life is precious."
As of this morning his album and popular songs names were trending on Twitter and Spotify.