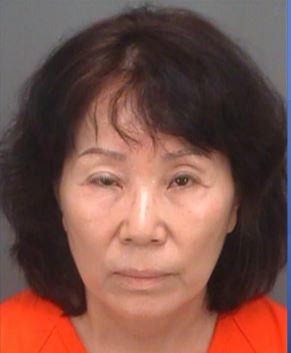 Jung Soon Wypcha (Police department photo)
Florida Woman Accused of Urinating and Spitting on Ice Cream
What in the world is going on with ice cream this summer? Another person has been arrested because of the tasty treat! This time right here in Florida. A Florida woman was arrested for allegedly peeing and spitting in a local stores ice cream. 66 year old Jung Soon Wypcha was detained and charged with criminal mischief for peeing in a churning bucket, wiping her nose on ice cream containers and spitting in ice cream. Wypcha owns Indian Shores Food Mart which is located next to the Lu Lu ice cream shop in St. Petersburg where this all took place.
Video cameras caught Wypcha using the bathroom more than five times without closing the door, after leaving she was seen wiping her hands on the ice cream, digging in her nose then sticking her hands into the ice cream. She was also recorded spitting into the same ice cream and peeing in a bucket that was used to churn the stores ice cream. The owners of the LuLu ice cream store claim that Wypcha was upset at the stores popularity and the whole thing started over a parking squabble.
This happened just days after another person was arrested for licking ice cream inside of a grocery store and then putting it back. More on that story here.
It's getting too hot outside! So hot that people are starting to tamper with our favorite frozen treat! Let's leave the ice cream alone. Ice cream didn't bother anyone. More information on the story can be found here.