The Rickey Smiley Morning Show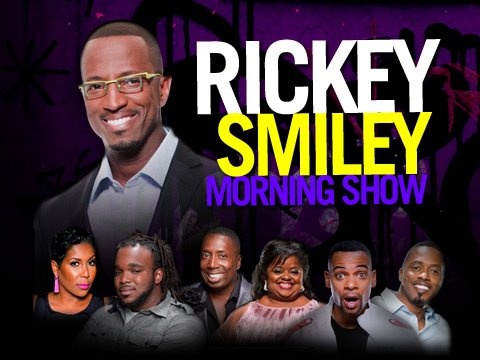 Establishing himself as a clean comic, his down home southern humor has made him a favorite in the nation's top comedy venues. From intimate comedy clubs to sold out crowds at Madison Square Garden, the Universal Amphitheater and the Lincoln Center, Rickey's unique style of humor resonates with his audiences unlike any other comic on the road today.

Best known as host of the 2000 season of BET's "ComicView",Rickey led the show to its highest jump in ratings in the show's ten-year history. BET then quickly signed Rickey to host "The Way We Do It" during the 2001-2002 season, and that show went on to become one of the top five shows on the network. It's his genuine love of performing that has brought Rickey many accolades on stage, on camera and off. He was a guest presenter on the 2001 NAACP Image Awards and hosted the special awards banquet for the 2002 Stellar Gospel Music Awards. In his personal life, he finds time to devote to church, to charities, to the Big Brother Program, to family and to the 352 right here at Magic 101.3!