Baka Boyz Hip Hop Master Mix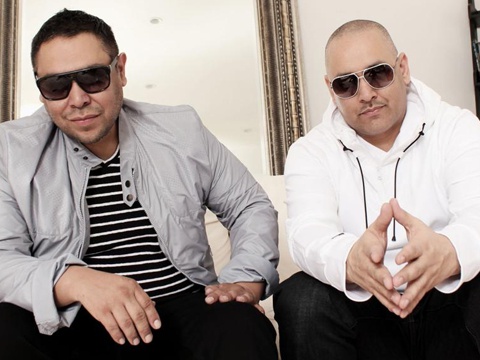 Baka Boyz Hip-Hop Master Mix is a 3-hour weekly music-intensive, hit-driven mix show of Urban-leaning, cutting edge Hip-Hop and R&B.
Brothers Nick and Eric Vidal, better known as the Baka Boyz got their on-air name from their hometown of Bakersfield, California. They first achieved fame on KPWR Power 106 in Los Angeles with their own show "Friday Nite Flavas," then later with "World Famous Roll Call" and in morning and afternoon drive time. These shows contributed to the rise of hip hop in Los Angeles bringing it from depths of late night programming into the light of mainstream radio and the coveted morning show slot. They have also appeared on the air in Miami, San Diego and San Francisco. The Baka Boyz influence expanded past their expertise as DJs when they REMIXED Grammy nominated Foster the People's "Pumped Up Kicks." The Baka Boyz also remixed T-Pain and Ne-Yo's "Turn All the Lights On," J.Cole's "Work Out," The Offspring's "Pretty Fly for a White Guy," and Beyonce's "Love on Top." Their west coast classic, "Pistol Grip Pump," was covered by Rage Against the Machine. Their syndicated shows are popular all over the US and they have also found success as music producers and talent scouts. Follow them on Twitter @TheBakaboyz.