On it's current course Hurricane Dorian should near Florida late Monday or early Tuesday per the National Hurricane Center. The latest forecast path continued to veer away from Florida, although much of the state's east coast remains within the danger zone.
The current projection has Dorian's center steering clear of Florida and aimed at the Carolinas. The cone of uncertainty, shows paths for the storm's center excluding Broward and Miami-Dade counties but includes the rest of the East Florida coasts to the north. While we are not in the clear just yet, major threats have diminished. All area residents should still prepare for hurricane-force or tropical-force winds and heavy rain.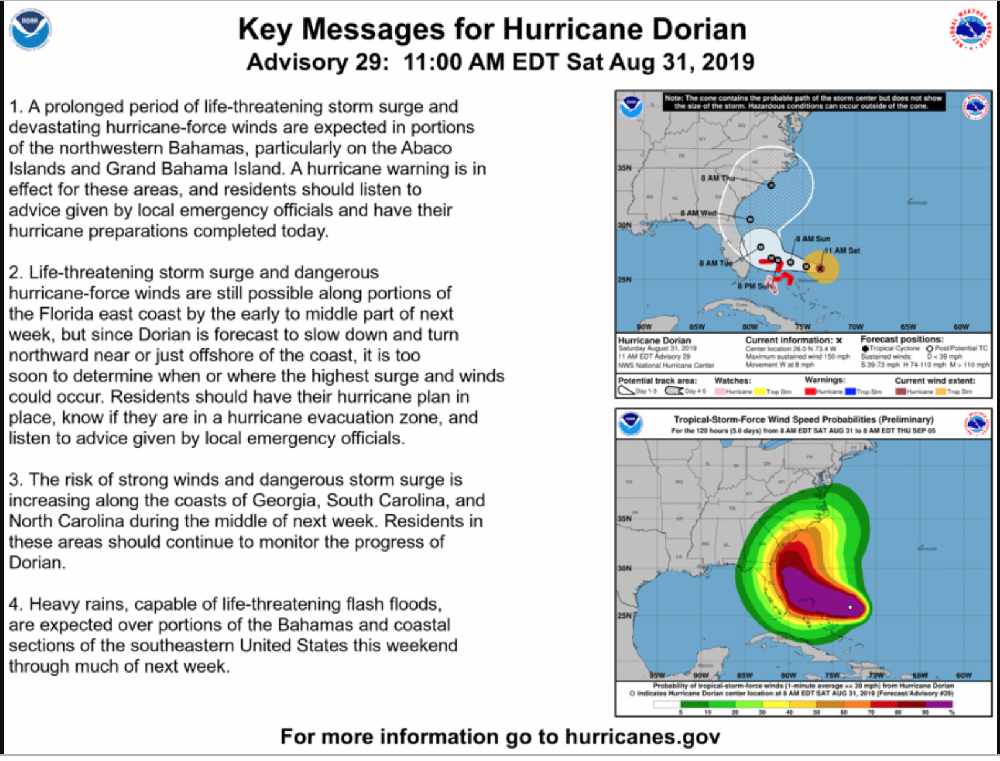 Preparedness is key to surviving storms safely. Having the right supplies necessary to weather a storm could mean the difference between life and death, use the check list below as a point of reference.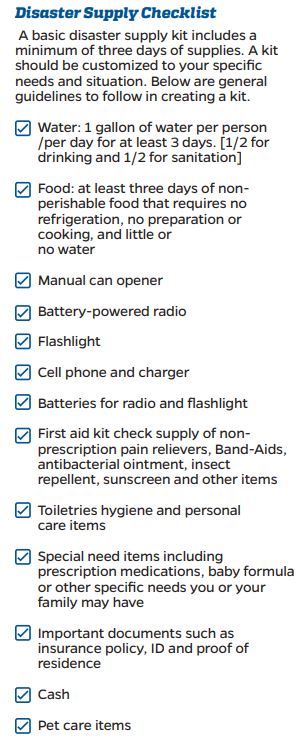 The information and resources links below provide a background on hazards experienced in Florida, specifically Gainesville, Ocala and surrounding areas. Use these links as a way to prepare for and respond to any hazardous incidents. Magic 101.3 will provide updates as they come in.
Alachua County Division of Emergency Preparedness
Marion County Emergency Preparedness
Florida Division of Emergency Management
SANDBAG LOCATIONS
Alachua County:
Friday & Saturday 8AM-5PM
City of Gainesville Public Works 405 NW 39th Avenue
Saturday at Citizens Field, 1400 NE 8th Avenue
First come first serve. Limit 10 bags.
County residents: Friday 8AM-6PM & Saturday 8AM-5PM. Wayside Park 11855 NW US Hwy 441. Limit 10.
BRADFORD COUNTY:
Emergency Management Maintenance Yard
810 N Grand St, Starke
Limit 12.
MARION COUNTY:
Friday 7 am- 7 pm
Wrigley Field, Belleview Sports Complex and Dunnellon City Complex.
In Ocala, pickup will be available at the Reilly Arts Center and the Ed Crosky Recreation Center.
LEVY COUNTY:
Gulf Hammock Fire Station (Old fire station at 326 and 19)
City of Williston City Barn
Cedar Key- corner of 7th and F street
Rosewood Baptist Church
Yankeetown Water Plant
Inglis Municipal Building
Bronson Town Hall
Chiefland Fire Station
Fowler's Bluff Fire Station
Fanning Springs Fire Station